Happy Valentine's Day from Lonestar Bounce House! - Austin TX Inflatable Bouncy House Rentals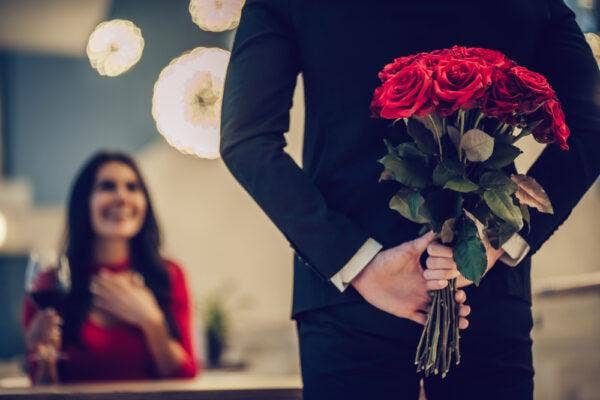 Valentine's Day: It's Not Just the Candy (but the Candy Helps)
It's Valentine's Day, and love is in the air. Do you know what else is in the air? Kids, teens, and adults enjoying our bounce houses and vinyl crossover inflatables! We all know we had to make that pun, right? Sure, it wasn't that clever, but it was right there!
Some of you reading this adore Valentine's day and all it's meant to represent. Some others despise the holiday and don't see the point in it. But there's common ground here: we all love candy, right? And it's not really Valentine's Day without candy.
You don't need to wear costumes or go trick or treating on Halloween to enjoy candy, and the same rule applies with Valentine's Day. Unless you're someone who hates chocolate, in which case … well ... what do we even say to that?
Love it or hate it, Valentine's Day is, at the end of the day, a great excuse to spend time with the people you love. Go out on a date with your significant other, or cuddle up with the kids and watch a family movie. Call your parents and say hi, or shoot a text to your best friends. Valentine's Day doesn't have to be about romantic love. Any love will do!
If you're alone on Valentine's Day, use it as an excuse to take some time to love yourself. Treat yourself to your favorite dinner. Spend some time doing hobbies or passion projects. Start reading a new book. Shed the chains of Valentine's Day commercialism and just enjoy yourself for a day, because hey ... why not?
How Will You Spend Your Valentine's Day?
What are your Valentine's Day plans? How will you spend your friday? Do you have any Valentine's Day horror stories or incredible V-Day memories? We'd love for you to comment below and tell us all about it!
From all of us here at Lonestar Moonwalk Austin Bounce House, we'd like to wish you a very happy and special Valentine's Day. If you love this holiday, we hope you get to spend it with the people you care about.
And if you hate Valentine's Day, we hope you aren't annoyed by all of the social media memes and tacky romantic marketing gibberish, which we also hope you aren't seeing this message as. We didn't even make a pun about loving our customers, which you'd expect giving that cheese-fest we opened with.
Love (dang it, we did it anyway!),Your Friends at Lonestar Moonwalk Austin Bounce House. Happy Valentine's Day!
Details